CYPRUS CITIZENSHIP (NATURALIZATION BY EXCEPTION) BY INVESTMENT
Cyprus provides an attractive destination, for high net worth individuals, for investment based immigration. The Cyprus Council of Ministers has revised and approved the "Scheme for naturalization of Investors in Cyprus by exception" making the Cyprus Investment Programme (CIP) the most attractive in Europe.  The CIP, based on subsection 2 in Section 111A of the Civil Registry Laws of 2002 to 2019, was approved by the Council of Ministers on 13/09/2016, and subsequently amended in May 2018, February 2019, July and August 2019. The latest amendments to the CIP are reflected below. 
Who is eligible?
•Main applicant and spouse
•Main applicant's children up and including the age of 17
•Main applicant's adult children between the ages 18-28 subject to their application being reviewed by the Council of Ministers prior to their 29th birthday and provided they are students working towards either a first university or a master's degree
•Parents of the main applicant may be included in the same application, provided an additional investment of €500.000 +VAT (if applicable) is made in residential property in Cyprus
•High ranking officers of Cyprus companies, provided that they receive such a salary that generates for the Republic tax revenue of at least €100.000 over a 3 year period and provided that this tax has already been paid or prepaid.
The applicant must have concluded the necessary investment during the 3 years preceding the submission date of the application and must retain the investment for a period of at least 5 years from the date of the naturalization.The application process (from the date of filing the application till the acquisition of citizenship) usually takes approximately 6 months to complete.
Since August 2019 high risk individuals are excluded from the CIP. In particular those who held or hold a political position (pep) during the last 5 years (prior to the submission of the application), those subject to criminal investigation or proceedings, those affiliated with legal entities, restricted or sanctioned by the EU or by non-EU countries or by the United Nations Security Council, are excluded from the programme. 
Terms and Conditions
Clean criminal record
Ownership of a permanent privately-owned residence in Cyprus
Holder of residency permit valid for 6 months prior to the submission of the application
Holder of Schengen Visa
Applicants who have been rejected by another EU member are not eligible to apply.
Revised Criteria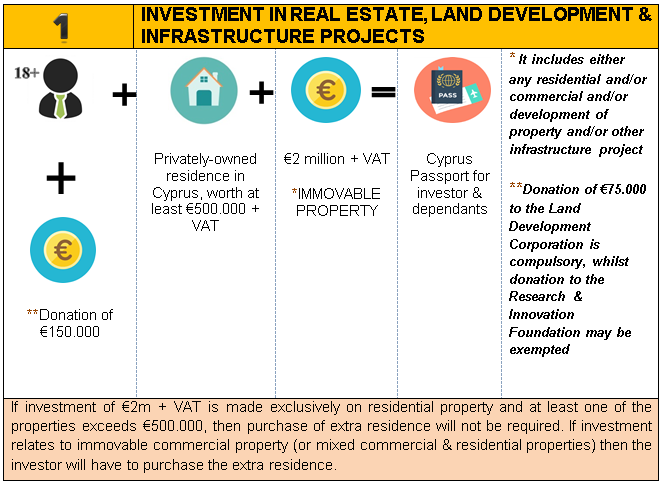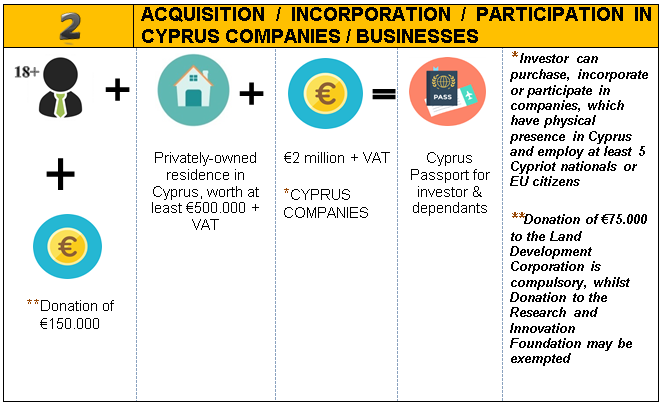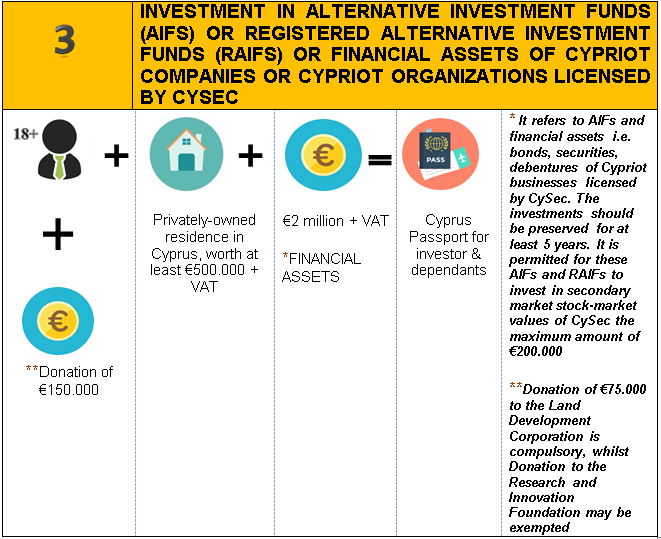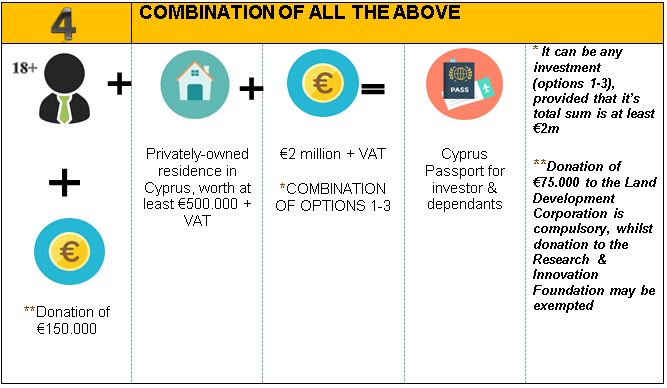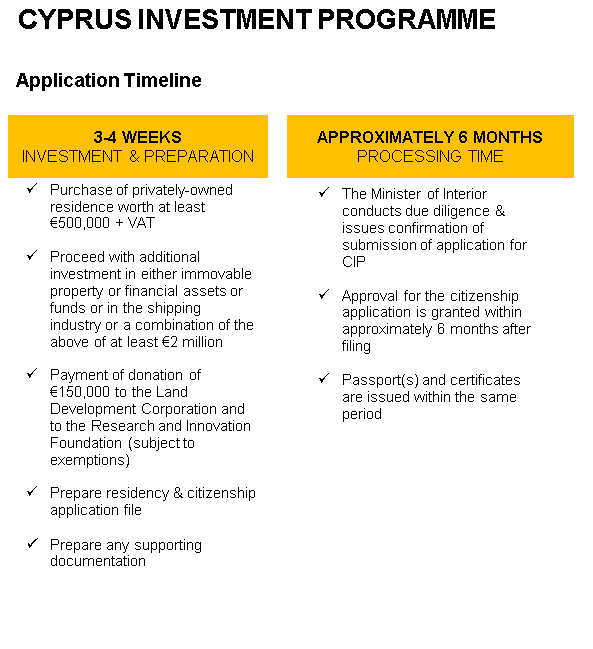 N. Pirilides & Associates LLC has been duly registered on 2/11/2018 in the "Registry of Service Providers for the Cyprus Investment Programme" with reg. no. 432. 
For any enquiries and/or questions you may contact us at info@pirilides.com.